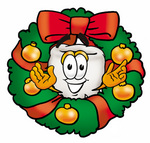 Tis the Season for cold weather, shopping, gift giving, and gathering with family & friends.  But it is also a time to reflect on the year were leaving behind and the goals and aspirations we have for the new year ahead.
All of us at Dental Recruitment UK want to thank our clients and applicants for their business and services, we've enjoyed working with all of you. We also send out a warm welcome to the New Grads who have entered the field as Dental Receptionist's, We wish each and every one of you success.
 We will be holding one more Dental Course this month if any of you are interested please e-mail mariadental@hotmail.com or contact us for more information on prices and dates.  
We are also having an Open House Registration Screening this month to get you ready for 2011, we will be interviewing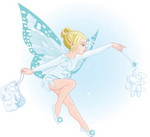 each and everyone of the applicants, for availability, redo your resume and give you interview marketing tips to ensure you are ready for success.  If you are interested in attending the complementary open house and meet the staff to show your credentials please e-mail us as we are

Only accepting applicants who have Preregistered.
JOKE OF THE MONTH
A

 woman phoned her dentist when she received a huge bill. "I'm shocked!" she complained.
"This is three times what you normally charge."
"Yes, I know," said the dentist. "But you yelled so loud, you scared away two other patients.

"